Five great ways Nigerians can benefit from the about-to-burst tech bubbles
(Before you continue, make sure you read my first post where I talked about how my two years old daughter falls in love with an unknown Indian man! In this follow-up article, I shall be talking about how young folks like us can create innovative businesses that can transform our country and other African countries.)
After obtaining my college degree and a few months stints at Zenith Bank PLC, Nigeria, I decided to quit my job in pursuit of cultural adventure and a more challenging career in South Korea – a decision my mum thought was absolute madness. Like many other Nigerians overseas, it didn't take too long before I realized how technologically advanced and economically developed most Asian countries are compared to many African countries.
Korea is home to two of the world's most innovative telecoms/consumer electronics brands (Samsung and LG) and home to two of world top automobile companies, KIA and Hyundai. Let's not even talk about the construction or the oil and gas companies. I won't even mention the Korean sexy Internet speed which according to Bankole (TechCabal) "is 99% faster than the rest of the world."
Looking around and comparing statistics, I discovered that most countries in Asia and the West developed rapidly because they do not wait for the government to make thing happen for them, rather, they go ahead creating something innovative…. something that adds value to the lives of their citizens.
Many of these countries have no natural resources – no oil, and no cocoa, not even mineral resources. All they have is their ability to harness the knowledge economy of their tiny population. It is well-known all over the world that Nigerians are so deeply intelligent and talented, but we need to drag and shake ourselves out of the dusts.
Create an enabling environment for businesses and take our economy and our future into our own hands. In what follows, I shall outline for you, five great ways every Nigerian (African) youth can create his own wealth economy and benefit from the tech bubbles hovering over many African countries.
Time Has Changed. Start Your Own Small Tech Business
This is a pretty hard one but it is just about the best way I know. Wiki says unemployment in Nigeria is a generously modest 24% which many of us know isn't accurate but is still one of the highest in the world.
Everybody wants a white-collar job that unfortunately does not exist. There are simply no jobs! For every 1 advertised position in the dailies, there are more than 500 (I'll-do-anything-for-this-job) applicants. Interestingly though, those advertised positions in the dailies are already filled up before anyone even applies!
I once went for the second round of a job interview in Lagos, Nigeria sometimes in 2004. The number of people I saw there was one of the largest crowd of young people I've ever seen in my life. Over 50,000 people came for the interview (and that… after the first round of screening.)
Several candidates from top universities across the country converged at multiple interview centers around the country. Now you can imagine the sheer number of people who remain unemployed in the country.
Every young person in the country need to stop thinking about what the government, banks or oil companies can do for them and start thinking of what they can do to help themselves and the local economy.
Let's wake up and think. Think about your skills, what you can do. Is there a particular niche you are passionate about?  Can be just about anything. Start a blog, create great values or share your skills, and find multiple ways to monetize your traffic.
For example, many Nigerians are very skillful artist, cartoonist, singers, graphic artist, writers, poets, 2D artist, among other valuable skills. We need people who can create web apps and platforms that can allow those very creative people sell and market their skills. The benefits for this challenge are quite obvious. So if you are reading this, ask yourself, can I take up this challenge?
Piggyback on Successful Startups
Go ask the Facebook, Google, Amazon, eBay, PayPal and Yahoo! of this world about the challenges they had when they started out, you'd be amazed. All the founders of these companies know that one of the secrets of successful entrepreneurs is their ability to isolate opportunities; understand problems that must be solved and problems that 'should' be solved (but can wait) and then find creative ways to work around those problems… and then move forward.
Note that it does not mean the problems are no more present, it only means they've been able to work around those challenges. Now, some other smart entrepreneurs who understand that ability to offer solutions to problems other people or companies have is a great business idea can then pick up the problems, solve them and piggyback on the success of those bigger companies.
Let's bring this home. Look at Jumia, Konga, Paga, and other budding startups spring up in Nigeria, they have enormous business challenges within which they must still run. Anyone smart enough to find those problems can piggyback on their business needs and start providing B2B solutions.
For example, I do not believe we have to wait for the government to solve order/package delivery challenges for our fledging e-commerce sites. Are we sure there are absolutely no way one of us can start LagosRabbit.com, LagosDelivery.Com, AbujaDelivery.Com, etc (BTW, all those domains are still available!) and make a killing by partnering with startups, known and registered Okada riders, well-motivated students. All you need to do is to establish your credibility, have a solid website and start with small businesses.
And for Goddamn sake, we need someone to clone TaskRabbit.Com (into SharpRabbit.Com or FreelancerDey.Com) or whatever name you will tag them!
Stop Competing With Your Neighbor, Morons!
This is one funny sh!t I've seen around in Nigeria. I remember during the days of leather-bag packaged water in Nigeria, one small company in Ibadan started producing DIL Pure Water to solve the clean water shortage problem, and before you say "Baba mi leko, olowo laiye'mo" several average income homes in Ibadan started manufacturing "pure" water.
Same goes for La Casera, catfish farming, Poultry farming and what's not. Yeah, agriculture is good and profitable but we can't have every one of our young folks in computer science and engineering starting up farming, chasing 100 chicken pullets around when their mates are writing the next sensational web apps!
The same copycat nonsense thing is happening again! Now that e-commerce has started coming up in Nigeria, everyone who can code (even if they don't know it should have a closing tag) can't think of any other web app than e-commerce sites.
Sometimes ago too there was the craze for auction sites in Nigeria, and everyone went for it like dogs chasing after bones. Please, stop copying your neighbor (who is still possibly experimenting). Brains don't burst when people think outside the box…. That's what brains are for… to think.
There are hundreds if not thousands of potential tech opportunities still waiting to be tapped. Great idea that can create the next super wealthy Nigerians are not based on your physical agility, strength, good looks or your ability to get (one of those boring, monotonous) bank teller jobs that high school kids should be doing.
Next generation of successful techpreneurs are leveraging their ability to think and solve society problems creatively and technologically (mostly) using the power of the web. We need more people like Saheed Adepoju @spacelyn who is investigating how to use Internet-of-Things technology to solve Nigerian transportation problems and Gossy Ukanwoke @gossyomega who is making efforts to reinvent African higher education system.
That brings me to my next point…
You Can't Code <HTML>? WTF!
Look we're not talking computer literacy, MS Words, Excel and PowerPoint here. Those are good and very important but hey, they can't get you far, the age of basic computer literacy is long gone. Now, every university graduate, irrespective of your filed, should/must be able to code in at least one programming language. If you cannot write "Hello World" in any computer programming language, then all my ranting in this post will mean nothing to you.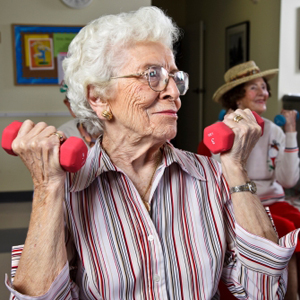 One of the big problems Nigerian youths have is that very few people have the motivation to learn computer programming. Any self-respecting programmer will tell you that programming is not science, it's an art! If you can think of how to cross Lagos streets without getting hit by a car while avoiding LASTMA officials, then you can possibly write codes!
My point is anyone can be a programmer. You don't need to study computer science or "Elect/Elect" before you start coding. As a matter of fact, you don't even need a university degree to be a programmer! If a 9-year old can write an iOS app that have been downloaded over 100K times, how much more you Nigerian, wey no dey carry last.
Please don't even start with those flu excuses because you've got none. If you're thinking you're too old to start learning computer programming then I think you should read this article.
For polytechnic and university students reading this, I've got something nice to tell you….
ASUU is Not Your Enemy, ASUU is Your Friend!
Nigerians, especially students, blame and curse ASUU/NASU when they go on strike. On matriculation, every student already knows that their graduation date for a 4-year program is (4+x) years which is horrendous, however, it's not as bad as it sounds. I recently read on Vanguard that some university students caught during a robbery blamed their action on ASUU (seriously?).
Again, ASUU is your friend. Why don't you use that extra time ASUU's strike gives you to learn how to start a blog, and learn programming? Why exactly are you rushing to graduate?
Do you have a job waiting for you somewhere? The society can make excuses for a student who does not earn money but there's no excuse for a university grad that has no job! So, stop worrying about ASUU, start thinking about learning and perfecting your computer programming skills.
Jeez, this is already too long a post. Watch out for my next post on why computer animations and cartoon industry in Nigeria is plagued with stunted growth. In this meantime, enjoy my earlier posts and subscribe to my chirpy tweets @RichardAfolabi